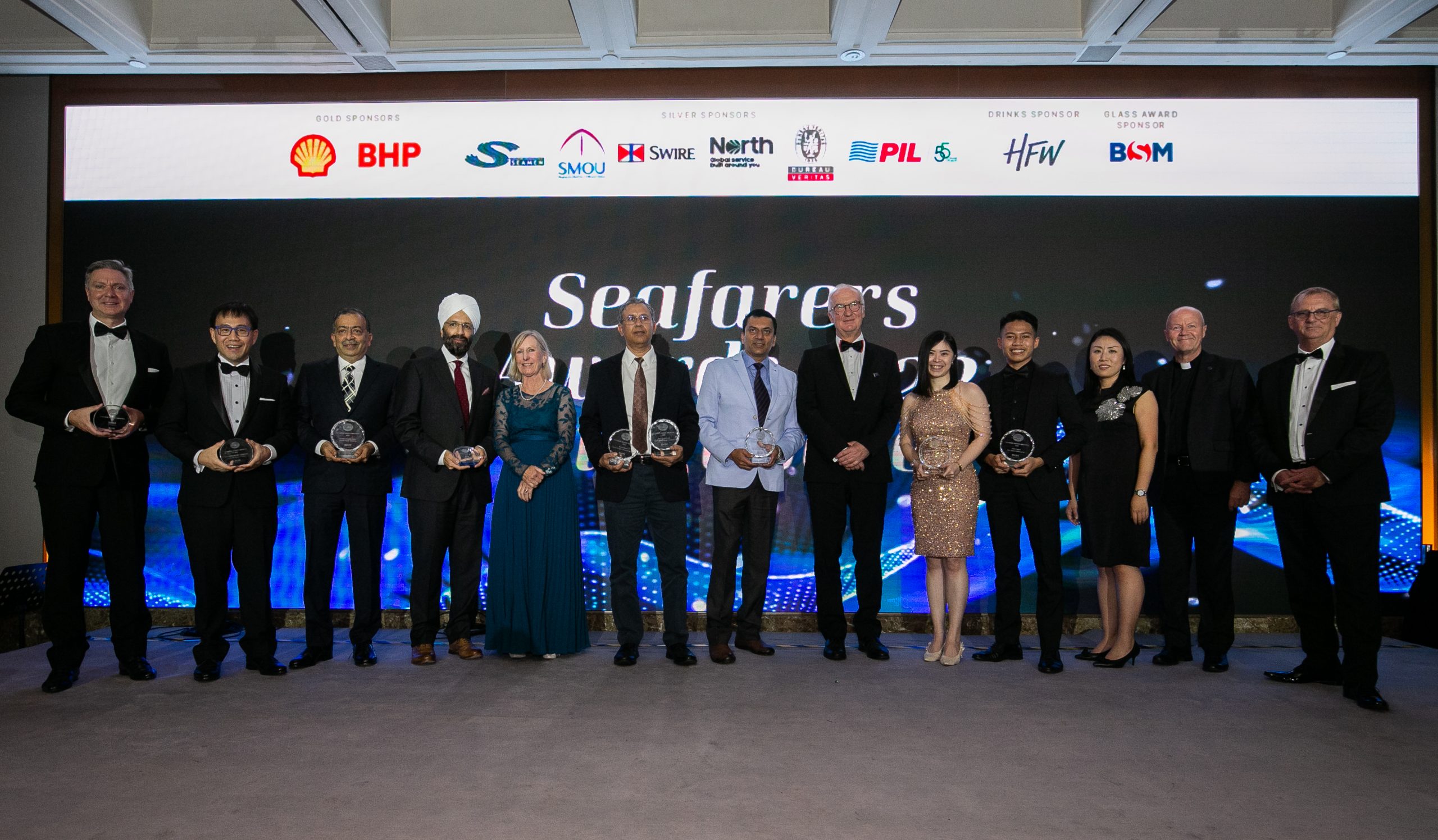 Seafarers Awards 2022
It was great to get back to a 'live' Seafarers Awards ceremony in Singapore last week for the first time since May 2019.
Congratulations to all the winners and highly commended entries and thanks, as always, to our sponsors.
The video of the evening's events will be posted soon!
Honouring the commitment and contributions to seafarer wellbeing made by crew, shore staff and shipping companies around the globe, the award winners for outstanding contributions to seafarers' welfare are:
Seafarers Award: The seafarer who made the most significant contribution to seafarers' welfare.
Winner: Captain Rohit Minocha, Hafnia
Highly Commended: Captain Seul Gu, BSM
Shoreside Award: The shoreside person who made a significant contribution to seafarers' welfare.
Winner: Capt Oleksandr Litvinov, BSM
Cadet Award: The cadet or trainee who made a significant contribution to seafarers' welfare either at sea or ashore.
Winner: Van Alfred Villanueva, AMOSUP/Columbia
Innovation Award: An individual or a company who embraced a new programme, project or training which enhanced the welfare of seafarers.
Winner: INMARSAT
Highly Commended: Wartsila Voyage
Rescue Award: The captain and crew who have coordinated a successful rescue operation to save lives at sea.
Winner: Capt Sergiy Tatarenko and crew of the CHITTAGONG, BSM
Highly Commended: Capt Erwin Bondoc of the PELICANA, Zeaborn
Secretary General Award: The person or company who has shown sustained efforts to improve seafarers' welfare at sea or ashore.
Winner: Eastern Pacific Shipping
Highly Commended: Ms Tracy Gao Wen, Pacific International Lines Marine Personnel Department
In addition, Ms. Akshhaya Mondkar, Campbell Shipping, received particular recognition from the judges for being nominated in multiple categories for her contribution to seafarers' wellbeing as a nutritionist.
Our sponsors:
Gold sponsors, Shell & BHP,  Silver Sponsors, North, Bureau Veritas, SOS, SMOU, Swire Shipping, PIL, Glass Awards sponsor BSM and Drinks Reception sponsor HFW.