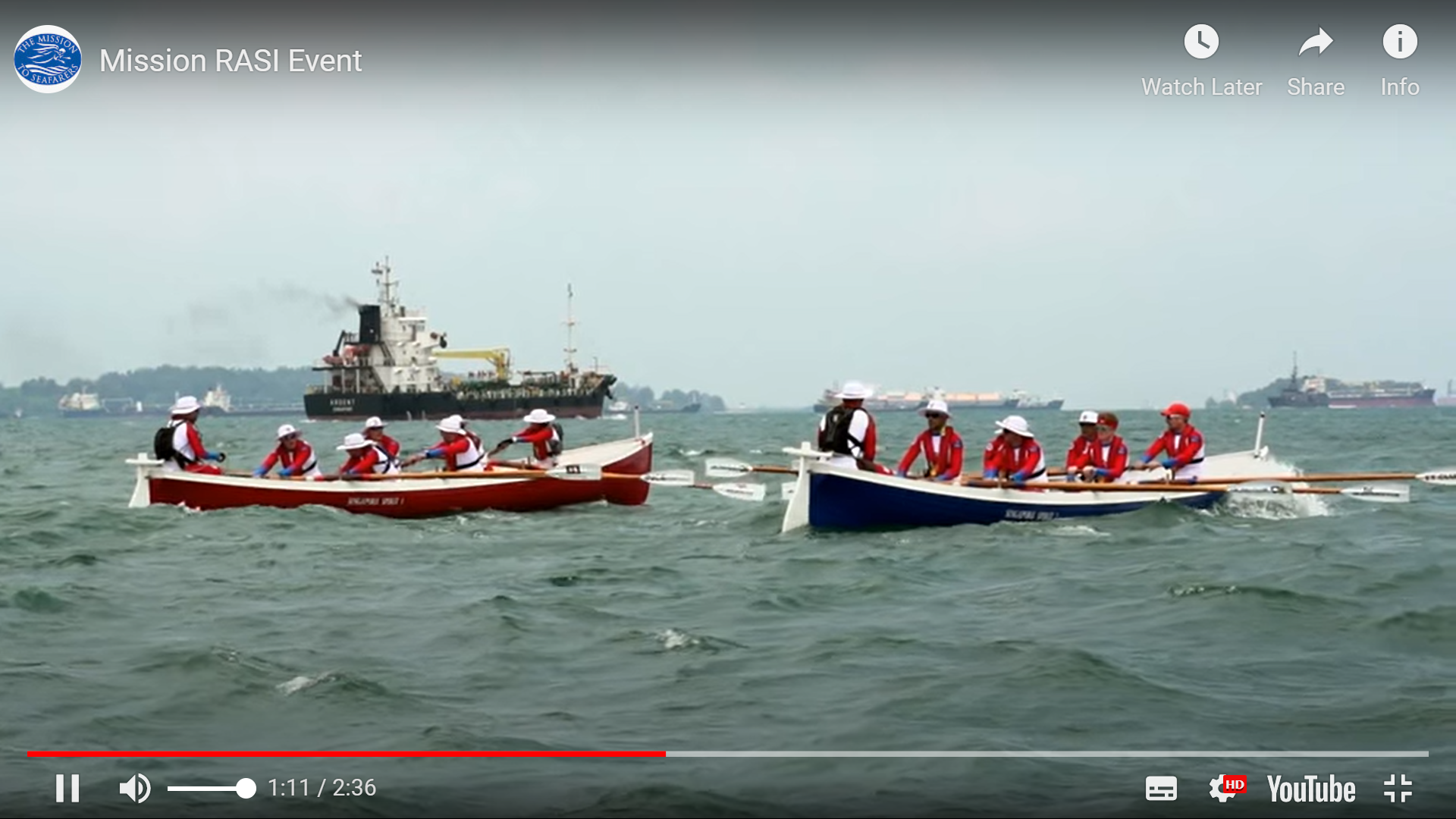 MISSION RASI 24 HOUR EVENT
Video: https://youtu.be/G2Mqs9O-U9k
The epic maritime endurance challenge 'Mission RASI' [Row Around Singapore Island], which took place 22 and 23 April as part of Singapore's 50th Anniversary [of independence] celebrations, was successfully completed in 23 hours and 15 minutes – within the tough target time of 24 hours.
The rowers survived a violent storm at sea overnight, and halfway through the daring challenge, which threatened to halt the race altogether.
The RASI team rowing boats Singapore Spirit 1 & 2 were followed during the challenge by a large flotilla of support vessels with crew and volunteers including the spectacular Royal Albatross Tall Ship which carried families of the rowers, supporters and the press and media.
The event that started and finished at Resorts World Sentosa raised over S$750,000 for The Mission to Seafarers.