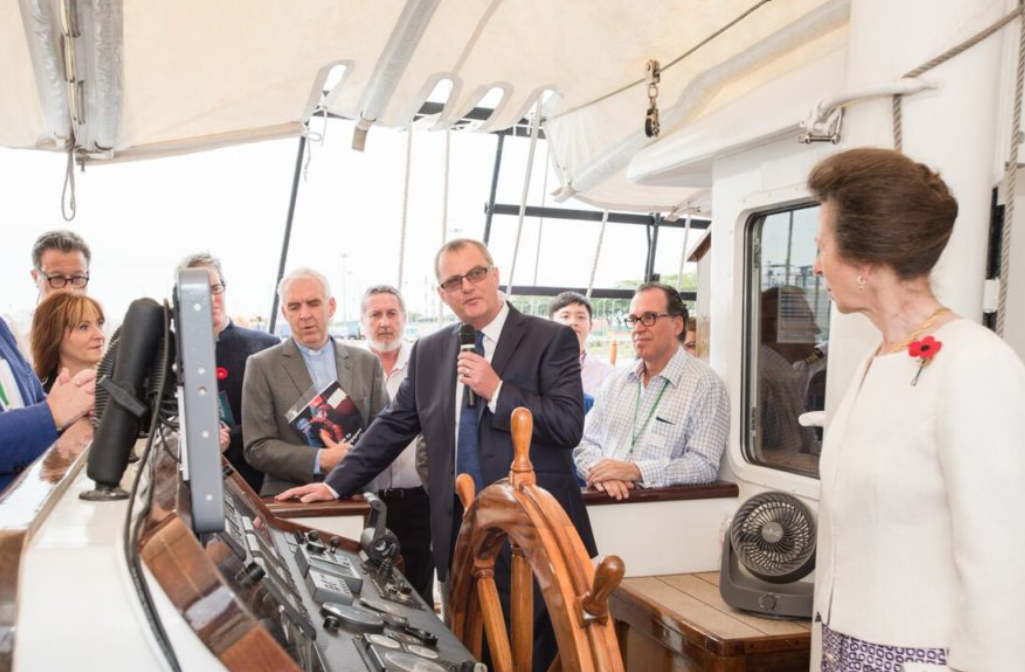 HRH PRINCESS ANNE COMES TO SINGAPORE
November 3rd 2016: Celebrating our work and partnerships – whilst raising over S$130,000 for Mission to Seafarers Singapore
It was a great honour and delight to welcome our President, HRH Princess Anne, during this the 90th Singapore Mission Anniversary year, to our Jurong Port Drop-in-Centre, Singapore. HRH spent time chatting with seafarers, volunteers and staff – all of whom are at the very heart of all we undertake in our charitable endeavours to help all seafarers and their families.
A first in Singapore, we invited Riding for the Disabled Singapore to be a part of the overall event and we were honoured to greet Singapore's Para-Olympian champions to Jurong Port.
After HRH spent time at our Drop-in-Centre, learning more about our global, regional and local work and vision for the next 5 years, she was then guided along a red carpet to one of MTSS charity partners, the luxury tall ship Royal Albatross, where, along with over 140 VIP's from the Maritime industry, HRH learnt more about our work and spent time with the numerous partners and supporters that we are so very proud to call friends of the Mission.
We could not have wished for a more unique and special day to mark our Singapore 90th Anniversary year and our heartfelt thanks go to our MTSS Ambassadors, Partners and Sponsors, who made this possible.
To give the whole event a final grand flourish, we enjoyed a one-off performance of Bowie songs by none other than the former lead singer of The Stranglers, Paul Roberts, who fittingly dedicated 'We will be heroes' to all seafarers and volunteers out there!!